Once again, we head towards the most magical time of the year and, importantly for marketers, the busiest shopping period. Like it or not, Christmas is as much about shopping as it is about Christmas trees and there is no doubt that consumers are spending more and more to make the holidays special for their friends and families. Let's be honest - the joy of Christmas has a lot to do with the joy of getting presents.
You need to be at work right now creating a newsletter to stand out from the crowd and enchant your subscribers with the magic of Christmas and… Christmas shopping. Let's take a look at a few tips to help you make sure you get the most out of your holiday message.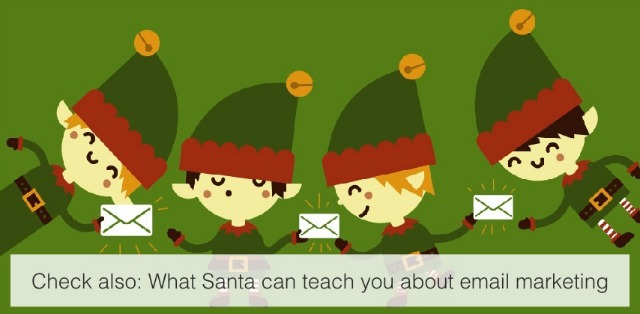 You might also like: [Infographic] What Santa can teach you about marketing...
Make your newsletter inspiring
Inspiring your subscribers is a very important part for your Christmas newsletter. It needs to be simply beautiful and full of great Christmas ideas. Make sure it has the 'wow' factor and holds your subscriber's attention long enough to make an impression. You want whoever sees your cozy interiors full of shiny decorations and happy people to feel a hint of jealousy and a strong need to buy similar things for themselves. Giving your subscribers ideas for decorations, presents, Christmas cosmetics or outfits pays off. Sometimes they simply have no idea what to buy for their relatives and they want to know what is "in" this Christmas season - the perfect opportunity to step in with your own suggestions.
Take a look at a Christmas dining inspiration presented in the Isme newsletter. Don't you want a Christmas dinner table decorated like this? We thought so….
A newsletter full of ideas for Christmas presents is always a good idea. This newsletter is full of inspiration and the GIF format makes it shorter so subscribers won't have to scroll through it.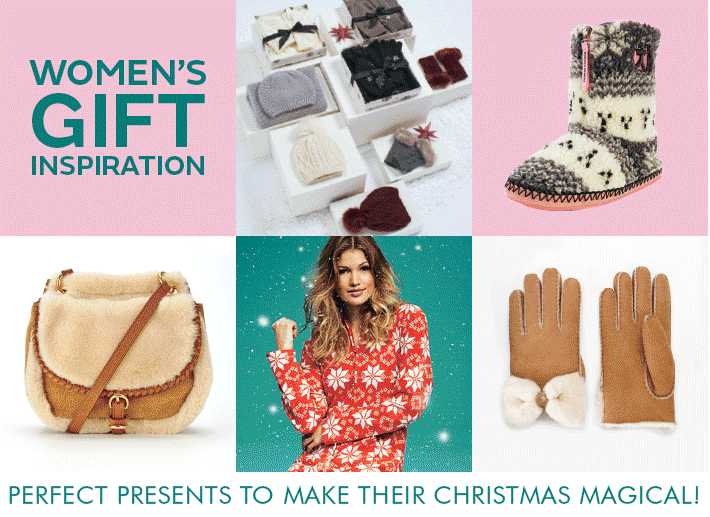 Create a checklist
Who buys one thing at Christmas time? No one does and that's creating a checklist of anything and everything someone might want to get can make a great addition to your newsletter. Decorations for the home or office, special outfits or accessories, lights and ornaments, groceries and seasonal foods and beverages, presents for family, friends, co-workers and even the dog (why not?)  - the list is long. Offer your subscribers a little reminder telling them about the many options that they have and how you can help them cross lots of thing off that list.
Consider creating special sets for the whole family or the whole shopping list for Christmas dinner.
Have a peek at this newsletter which shows the full list of products you need to buy before Christmas to decorate your house.
Also, a checklist for the fashion 'must haves' of the season is a good idea. This newsletter shows that you can buy presents and something for yourself at the same time...
Countdown
One disadvantage of online shopping on everyone's mind before Christmas is shipping - "My delivery won't be on time!". It's a fact that carriers and post offices are overloaded with work during the pre-Christmas period. It's good idea to let your subscribers know how much time is left to buy safely online in order to receive a shipment before Christmas Eve.
A special graphic from Surfdome counts down the time left for shopping while giving new gift ideas for their subscribers. Check out how well they have connected these two elements. The first newsletter informs us that there are only 10 days left...
...while the second - sent two days after - reminds that there is even less time left for shopping.
Give your subscribers a Christmas present
The time for giving means that your customers will buy more. Isn't this also a good time for you to give back? Think about what kind of special gift you can prepare for your customers. The most popular practice used in Christmas newsletters are coupons or things like free delivery.
But nothing prevents you from making your offer stand out from others by giving some kind of special present to your subscribers.
JD gives you the opportunity to win Drake VIP concert tickets if you shop online with JD.
EziBuy also has a great idea in its newsletter - one lucky client will get all the money spent on Christmas presents back!
Don't forget about Christmas wishes
It's always nice to send warm holiday wishes! Remember that your business can also be part of this and use the Christmas season to shape its image and build better customer relationships.
So keep these things in mind as we head into the biggest shopping season of the year. You have a lot of competition for the time but a well-made and thoughtfully designed newsletter will go a long way towards making sure that Santa Claus will be good to you too. Good luck and we wish you a (early) Merry Christmas!