Doesn't it seem like Halloween comes around every year? We thought this time we would put together a great infographic to scare you into following some basic email marketing rules!
Soon we will see the ghosts, monsters and pumpkins that tell us it's time for Halloween. Holidays like this are an excellent opportunity to get the attention of new customers and to get repeat business from your existing client base. We've prepared a few tricks on how to turn Halloween into a treat for your business!
Remind your subscribers what they need for Halloween
This is a unique holiday and it means that consumers will be looking for items that that probably purchase only at this time of the year! If you sell special products meant for Halloween don't forget make sure your subscribers know about it - they're looking for a place to buy everything they need to celebrate so let them know you have what they're looking for!
No matter if you sell costumes...
...or jewellery!
Present your regular inventory in a different light
Even if you don't have any special products for Halloween you can present items that you carry in your regular stock as part of special offer. Compose a 'Halloween design' and use the holiday to draw attention to something. There's nothing like scary Halloween images to get attention!
Wax Lyrical candle shop uses a lot of pumpkins in their Halloween design so their candles became a 'must have' for the inside of every pumpkin!
Buying shoes or clothes takes on a different meaning for Halloween - suddenly they become part of a costume!
American Apparel puts it in simple terms: Build a costume from items you can wear year-round.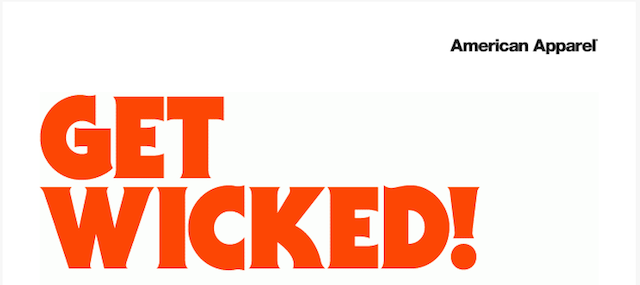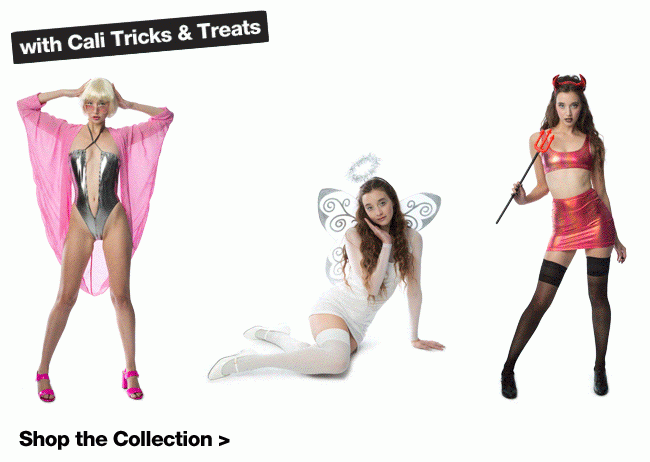 Give your customers a little treat
Sending coupons or offering special prices is a great idea for Halloween. Again, no matter what kind of products your store offers a great Halloween design and discounts make a offer unique for your subscribers.
Everyone likes to treat themselves.
Use Halloween as a background for your product
Do you want to sell a tv? A camera? Or maybe a backpack? Even items not typically associated with the holiday can still be featured in a Halloween-themed advertisement. All you have to do is use Halloween as a context for showing how your customer will enjoy the benefits of the product.
A photo book is not a typical Halloween product but using this occasion as a background and preparing a special offer makes it a great deal.
Wunderlist used Halloween to present the capabilities of their app and it's a brilliant idea. They show step-by-step how you can use Wunderlist to plan your Halloween party - great example of how an everyday product or service and be promoted by tying it to a popular holiday.
Good luck with your own Halloween ideas for your newsletter!