Do you send a newsletter for your publishing house? Email marketing lets you gain new readers, announce promotions and premiers and, of course, drive sales. It's cost effective too - where else can you find a return of up to 38 times your initial investment?
Email remains one of the most important tools for online communication and sales. Sending newsletters let you take advantage of personalisation tools and react to the behavior or subscribers on your website by recommending things that are related to their preferences. Take a look at how you can support sales in publishing by using email marketing.
Start with building your own subscriber list
A basic of effective email marketing is building your own mailing list. You collect addresses from readers that are interested in being in touch with you and learning about what's new and what you have to offer.
The sooner you get started, the better. Remember that simply asking for an email address isn't enough. Offer something in exchange as a reward for joining your publishing newsletter. We all like presents, right? Here's a list of some things that work well in the publishing world.
Discounts
Always one of the best ways to get attention and spark interest in joining your newsletter. Keen readers spend a lot on books and they will read and buy more if they can get what they want for less with you. Keep in mind that a one-time discount will pay for itself if you keep customers satisfied and coming back.
Information about what's new
Book lovers and fans of individual authors are always on the lookout for news about titles for them. Use it to your advantage by telling subscribers that they can get this kind of news first from you in your newsletter dedicated to the publishing world. Quick access to information on upcoming releases are an effective lure for bookworms and they'll join your mailing list to keep up with your offer.
Free delivery
More and more readers buy books online. When buying books one at a time, the price of delivery can make them think twice and perhaps forget about it altogether. Offering free delivery takes this out of the equation and makes it easier to make the decision to buy. When you use it as an enticement to join your newsletter, everybody wins.
A combination of these
Combine some of these elements to make your offer even more tempting. Obviously, you need to do the appropriate calculations first but you also need to measure that against the value of increasing the size of your subscriber list.
Events, trade fairs, meetings with authors
Book fairs have become a big deal and meetings with authors are now a standard feature. As a publisher you can arrange access to tickets for such events. Show potential subscribers the benefits of joining your newsletter by promoting your involvement with book fairs and other similar meetings in the industry.
Loyalty programs and book clubs
To collect email addresses and build long-term relationships with book lovers, think about creating a book club or loyalty program. Members can expect discounts for frequent purchases, competitions with prizes and other bonuses.
Remember to offer subscribers unique texts that speak to their interests. Make it a central place for providing content and information that engages them.
Where to collect addresses
Now that you know what gets the attention of potential subscribers, let's take a look at where you place your signup form.
The first and most obvious place to promote signups to your newsletter is your website. This is where customers are looking for information about you and what you offer.
Top of the page, right after your logo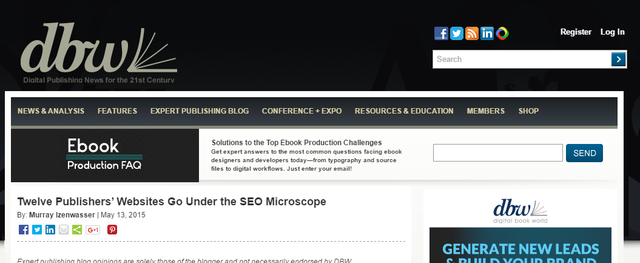 When visitors come to your site, you can welcome them and invite them to join your newsletter straight away. The top of the page is the best place to get attention for mentions of your newsletter so make sure it's easy to see.
Right sidebar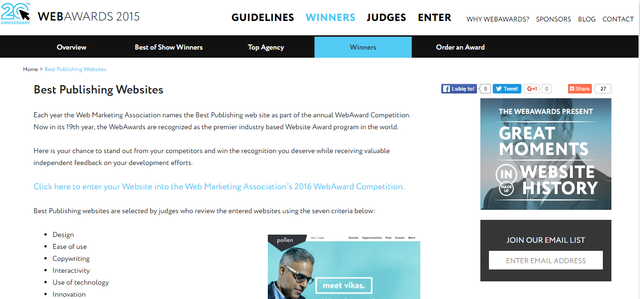 Internet users are used to the traditional layout of a page with a sidebar, usually on the right, with links to other pages. List your newsletter signup page here too. Make it stand out with colour, a frame or additional graphics.
Footers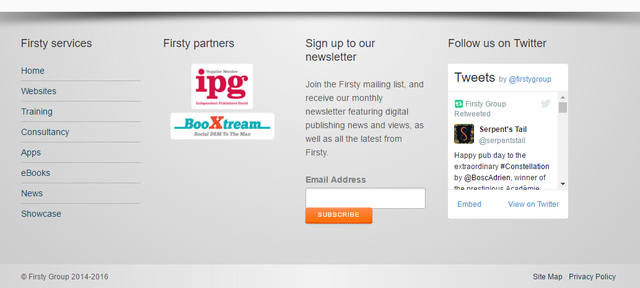 Lots of visitors scroll to the bottom of the page looking for contact information so be sure to include another mention of your newsletter there as well.
Popup windows
You can use pop-up windows to promote subscriptions to your newsletter. It's important to arrange for it to appear only once to avoid irritating anyone who closes it. Using FreshMail, you can easily add pop-up windows without any coding knowledge with a simple plugin.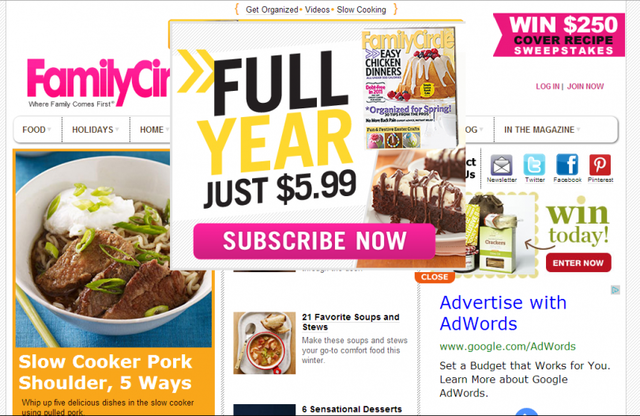 Collect addresses on social media
Use your social media profiles to promote your newsletter to your fans and followers. Tell them what the benefits are and provide them with a link that makes it easy to sign up. There are also several freely available social media apps for making signups very easy without leaving the social media platform.
Put a signup form on your fanpage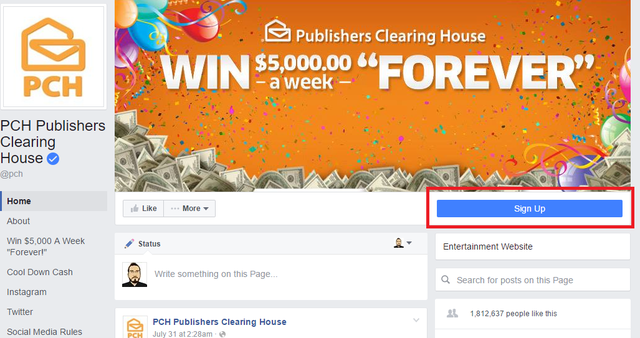 When asking your Facebook fans to sign up for your newsletter, you need to make it clear that doing so comes with benefits like access to special materials or information and things like discounts. Putting a signup form on Facebook is easy and it's enough to use the HTM plugin and addresses gained there will go straight to your email marketing system. You can follow the step by step guide for how to do it in our previous post.

Post something about your newsletter from time to time
Use the reach of your existing fanbase to build your mailing list. Every so often, you should post something about the value of subscribing to the newsletter.
Include a visual presentation of what subscribers get
Social media communication is based on what we can see and what draws our attention. Use this to show fans what they're missing by not joining your newsletter.
You can share the covers of new ebooks, magazines, books or whatever else you have. If you're promoting a sale, make a graphic with big numbers and make sure that everything is linked to the page where everyone can sign up.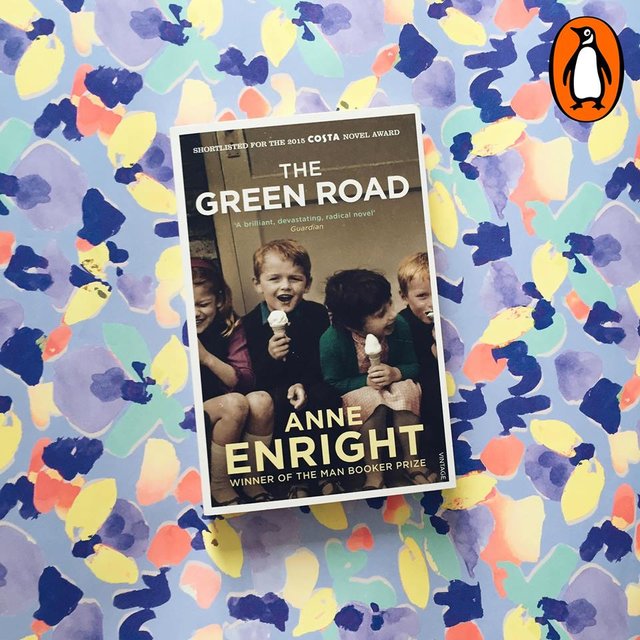 Invite customers to join through comments and private messages
You surely get questions from customers from time to time about various things and you can use this as another chance to promote your newsletter. When questions come up, answer along with an invitation to join your newsletter and remind them that it will allow them to be up to date with everything that's going on with you.
Use Twitter Cards and Facebook Lead Ads
If your budget allows, use these paid methods of building your address list on Twitter and Facebook.
Twitter Cards are a system of ads that let you promote content or a page. After clicking "Sign Up", Twitter users can automatically join your newsletter without entering their data. Twitter shares their address and name with you and each user agrees to this ahead of time. This means that Twitter users don't have to leave the site and mobile users, which Twitter has lots of, don't have to worry about entering data on a small screen.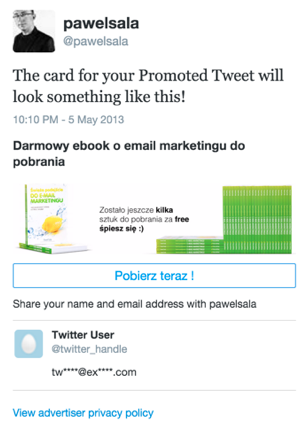 Facebook LeadAds is the ad system from the social media giant and was created with mobile users in mind. Like Twitter Cards, it uses a CTA added to ads to make it possible to sign up to a mailing list without having to enter your data, which is sent directly from Facebook after consent is given. Lead Ads is an effective and easy way to build your subscriber list.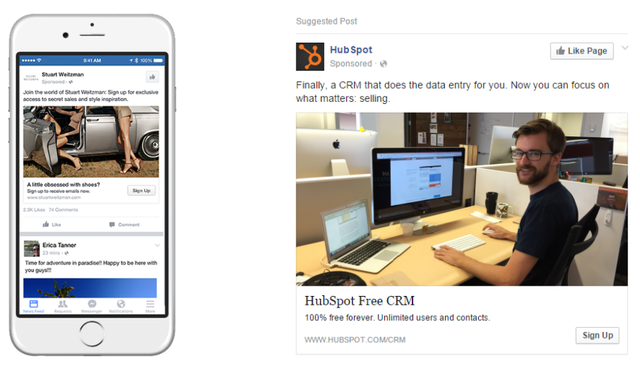 Collect subscribers at books fairs, events and conferences
Your readers look forward to events like book fairs and meetings with authors. Be ready to collect addresses in person with a tablet equipped with a dedicated application for promoting your newsletter. Forget about paper signup forms and pens spread out on a table!
FreshForm is a customisable app that lets you design your own signup form and ask for exactly the information that you need. It even works when you are offline. When you're connected again, all the addresses you gathered will be automatically added to your FreshMail account.

Collect addresses at sales points
If you have physical pick-up points or you operate off-line, FreshForm can help to promote your newsletter and make it easy to sign up. Just place your tablet in a convenient place and make sure everyone on site suggests taking just a few seconds to join.
Promote your newsletters on other materials
If you distribute other materials along with purchased books, add information about your newsletter, how easy it is to sign up and the benefits of joining. Bookmarks are a great place since readers often keep them and are likely to read what's on them.
Remember that a database you build yourself is always much better than any addresses you can buy.
Effective email marketing for publishers
So now you know something about collecting addresses but what are you going to do with them?
Divide your list into segments
Dividing your subscriber list into smaller pieces lets you send offers and newsletters that match different subscribers. This is how you avoid sending the same message to everyone, which often means that it interests no one.
If you have declarative data about your subscribers that you collect when they sign up and behavioural data from their activities on your website and purchase history, you can create segments based on"
Gender - Women and men often have different buying patterns, demand different things and spend different amounts. Different products and different books might fit into the "man" or "woman" category or both. Segmentation lets you create groups who are more likely to be interested in a given title.
Women spend more on online shopping than me
Fashion for women, technology for men
Woman are more likely to use coupons
Men buy when they find the first product that satisfies their needs
Let women return products and show men that you are a partner worthy of their trust
Both men and women use social media when shopping online
Men are more active in m-shopping
M-shopping is growing among both genders
Men do multi-device shopping slightly more often than women
Interests - You get constant feedback on what your customers are interested in. Things like their purchase histories and movements on your website show you what they like and where their interests are. You can integrate Google Analytics with your FreshMail account and observe which pages and categories your subscribers view most. This allows you to create newsletters that match their interest and increase the chances for conversion.
Who opens mails and who clicks on links - The level of engagement of different subscribers also tells you about the kind of newsletters you should send to them. Prepare different offers for different levels of engagement. For example, a subscriber that hasn't opened any of your messages for a long time might need a special offer to reactivate them and get them interested in your offer again.
Pages visited and links clicked on- Create segments according to which subscribers demonstrate an interest in particular titles by offering discounts on them, reminding them of their abandoned shopping cart or promoting complementary books.
Purchased products, their number and subject - Purchase histories tell you a lot about what customers like. Use that information to send offers about things like sequels, related works and titles by the same author.
Frequency of purchases and time since last transaction - Use information about when and how many purchases subscribers have made to target those who are more likely to buy. Use it as part of your RFM analysis, described here.
The most important groups regarding frequency, quantity and transaction value are:
Customers who recently made a purchase are more likely to make another than customers who made their last purchase long ago

Customers who buy frequently are more likely to buy than those who don't

Customers who spend more money with you are more likely to buy again
Bear these things mind when creating your newsletter to increase your sales.

Email Marketing Automation
Using Email Marketing Automation (EMA) lets you send the right message to the right subscriber at the right time. It makes matching content to subscribers easy and makes your campaigns more effective.
EMA works by using data from Google Analytics or tracking codes to give you insights into the behaviour of subscribers on your website and reacting by sending the appropriate autoresponders.
Example of EMA sales support:
1) An email that reminds customers about abandoned shopping carts can include a discount or additional offer unavailable anywhere else.
2) A subscriber visits a website, spends time looking at a particular product but doesn't buy it. An email can be sent with a special offer for that or similar products.
3) After making a purchase, you can send an email to try up-selling, down-selling or cross selling offers based on the purchased product.

A final word
So that's what you need to know to get started building a subscriber database and putting it to work in effective email marketing campaigns. The cost is minimal, the returns can be amazing and you're only limited by your own creativity so let's get to work!