If you are not creating visual content yet, you have to start now!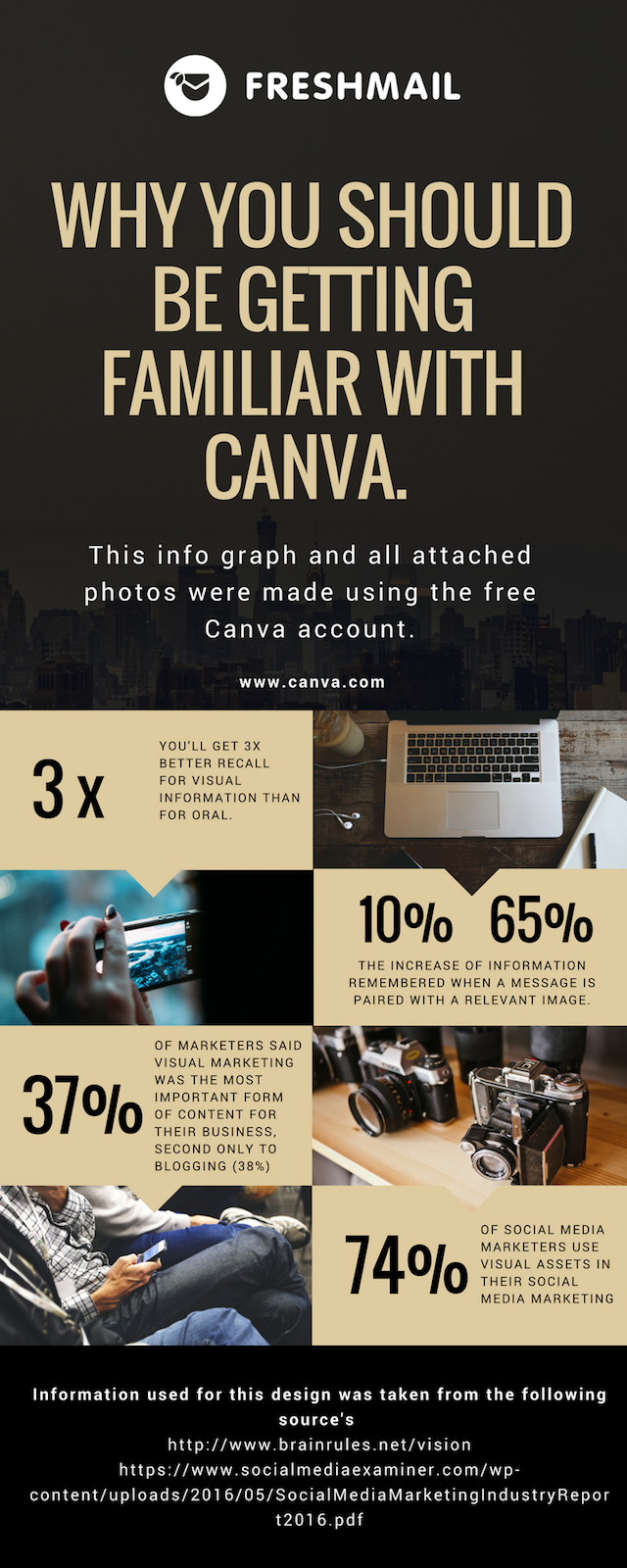 There are so many options for creating visual content. It sometimes becomes a bit overwhelming trying to find the best fit.
So we've put together a list of the top 5 reasons why you should get to know Canva! Whether you're a one man band or the head of the marketing department, try making graphics in Canva.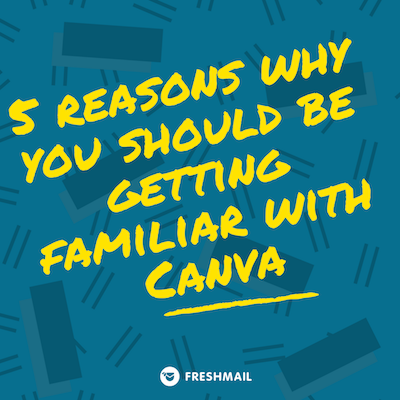 1. It's Free
These days just about every online tool will tell you that it's free. Sure enough, not long after signing up, that sneaky little pop up box comes along asking for your card details just before you can go any further editing that great post you just spent half the morning working on.
You need not worry about this with Canva, the majority of its feature are totally free. If they're not free, it will warn you long before you get to the point of no return.
2. Drag&Drop
Drag & Drop is a convenient feature for those of us unfamiliar with programs like Adobe Photoshop or with no design experience at all.. You will be pleasantly surprised to know that you can become very good in a surprisingly short time span. This is due to the drag & drop philosophy, that's been built in to every aspect.
PS. Our FreshMail Designer offers an intuitive drag&drop editor too!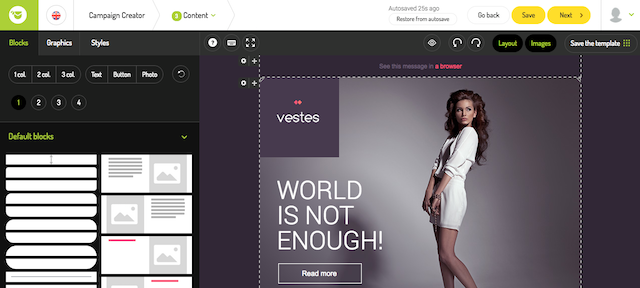 That's not say you can't do some pretty advanced stuff with Canva. They still let you do a lot of the fancy editing you would expect from a full blown editing platform.
A lot of larger marketing businesses lean towards Canva. Especially when the dedicated designer has a stack of work with more requests piling up. Canva lets anyone in the business create useful content, or simply add the finishing touches to some existing work.
3. Social Media, Invitations, Infographs, Flyers & Every Other Template
For me what really sets Canva apart from most editing software is the templates. You won't believe the sheer amount of ready to go templates they have available. You guessed it, they're mostly free, and if they do cost, it won't break the bank.

If you're worried that are using a template that everyone else has already used 100 times before, just add a few personal touches and it will look like a completely new design. Or you can start from scratch using as many of your own elements or designs as you like.
If you're completely stuck for ideas they have loads of online tutorials and more downloadable templates on their website.
4. Sharable Content
In the age of social media, it's so important to create content that not only looks good but can easily be shared online. With all the different sizes and layouts ready to go this won't be a problem.
Making sure it fits perfectly to the user's phone, email, browser, etc., can be the make or break of being scrolled passed or getting the desired goal from your marketing content.
You can also embed your new design on your blog: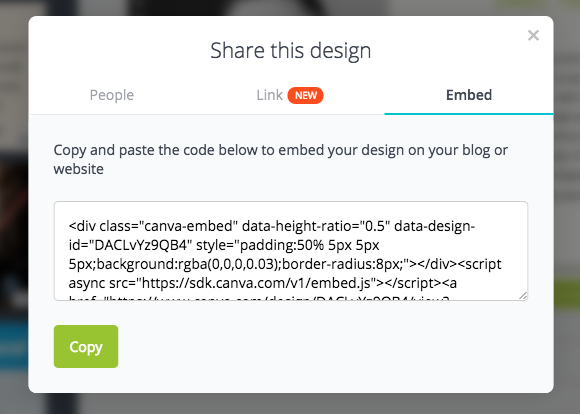 Or invite people to collaborate with you on your design: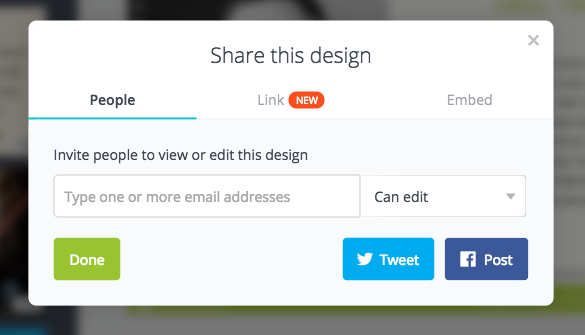 5. It's FREE!
I know it's been said before, but this is just such an important feature, especially for those of you that are just starting up or a one man operation, you can never have too many useful tools that won't break the piggy bank.