This guide to PR below will walk you through the process of building a basic PR strategy for your business, brand or organization.
Start your communication right! Check A Beginner's Guide to #PR by @Prowly_com Click to Tweet
PR goals vs. business goals
"I've got an idea. Let's send our product to some key YouTubers. Free samples, hand-written notes, all packed into a fancy box with our logo!"
"Super cool! We could also send discount codes. People love discount codes!"
"Let's also send them our press release so they don't miss out on anything."
"Yeah, I suppose it will work!"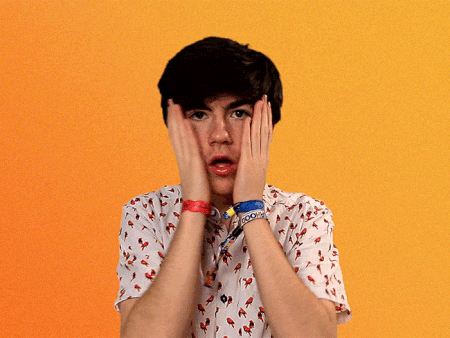 That's one of the biggest mistakes people make when planning PR outreach. We don't know, we suppose. Why a press release? Why discount codes? Why free samples? Will any of these have a positive effect on your business?
Business goals should always come first. Whatever PR is for, it should always aim to support achieving these goals, be it by improving sales, increasing brand awareness among your target groups or presenting your business as an attractive employer, etc.
Before you start working on a PR strategy, spend some time with your CEO, CFO, management board and head of sales to make sure you know and understand what your company is planning to achieve in the next 6 to 12 months.
Your PR goals should translate into these business objectives directly. Whether you're thinking of getting more coverage, media reviews, social media endorsement, Facebook Reactions or app downloads, the end result of any of these should match your business goals.
Who's listening
At this point, you should also have the basic knowledge needed to identify your PR audience. Find out where your clients/customers are. They may be reading Forbes.com right now. They may be spending their evenings at a local shopping mall. Or, they may as well be on Snapchat or watching Arron Crascall's latest video on Facebook. Run a survey if you have to. The better you are prepared, the less money you'll lose.
Decide which media groups are crucial from your perspective. Make sure you've identified bloggers, YouTubers or celebrities that are key to your industry. Are you talking to any of your current or potential investors? Unlike in the more traditional approach, PR can now target end users/customers/clients—consider if it's natural for your brand to talk to them directly.
Just remember the golden rule—not every brand has to be on Facebook, not every business should issue press releases to the media.
The Story
Let's think about your narrative—that is the story behind your brand/company/product. How was it created? When? What were the reasons behind it? What problems does it solve? What makes you different from your competitors? Think of every asset there may be. Possibly you have unique IT talents in your team? Or your product is based on the newest eco-friendly technology everyone is talking about?
Whatever you can think of, make sure these are authentic and they bring a real value-add to the discussion. Your story needs to be REALLY interesting in order to get the journalists' attention, so make sure it's worth their time.
Now it would be good to sit down with your team and use all the knowledge you've gathered (business goals, audiences, story) to work on a PR strategy. Build a general plan that focuses on two or three strongest points of your story. Don't be too narrow—you'll be more specific on the tactical level. Make sure you've set up goals that are directly derived from your strategy.
Example:
GreenApparell, a small clothing business, builds their PR strategy for Q1 2017. Here are the ideas they came up with after doing some basic research:
Their clothes are made of organic, eco-friendly cotton that is softer and safer for human skin;
Kate Sinclair, GreenApparell's founder, left her CXO position at a major consulting company to pursue the dream of becoming a fashion designer. After two years, she's now a successful businesswoman who employs 40 people;
each month, there's an event organized at GreenApparell's local stores where people can get 50% discount for donating their old, used clothes.
And here are the goals GreenApparell plans to achieve:
Increase traffic to the online store to +10k visits;
Increase fcgyhboth quantity—from 10 to 30 per month—and quality of received job applications and cooperation requests (e.g., from freelance fashion designers);
Increase in-store traffic by 30% month-to-month;
Build an engaged community (+50k) on Facebook.
PRO TIP
Make sure your goals are measurable, otherwise you won't be able to track your results and, what's worse, re-align your strategy to increase efficiency.
Let's do it!
You've developed a consistent story that will pave the way for all your further PR actions. Now here's where the real fun begins: convert the strategy into tactics. Think of all kinds of activities that should help you reach the goals with your story and all the resources you have, and place them on a proper timeline. From press releases, social media promotions, through conference speeches and product sampling to influencer cooperation and CSR campaigns—sky is the limit, as long as you keep in mind the expected outcome.
This is a good moment to start building your online newsroom. Moneywise, you can start with any website CMS like WordPress or Drupal, but investing in PR-dedicated services like Prowly or PRLog will probably save your time and effort. Look for solutions that not only allow you to host your news, but also provide tools necessary to distribute them and analyze the effects.
This is also where marketing comes into play. There's a longtime struggle between PR and marketing, but the truth is that one should not exist without the other. Consider spending some of the budget on Google AdWords, industry press advertising and content marketing.
Good luck and have fun! Feel free to let me know directly if this Guide worked for you and your team at rafal at prowly.com.