The days are longer, the nights are warmer and we can finally put our heavy coats and gloves in the back of the closet. Winter is gone and that means it's time to put together a great newsletter announcing your Spring and Easter promotions.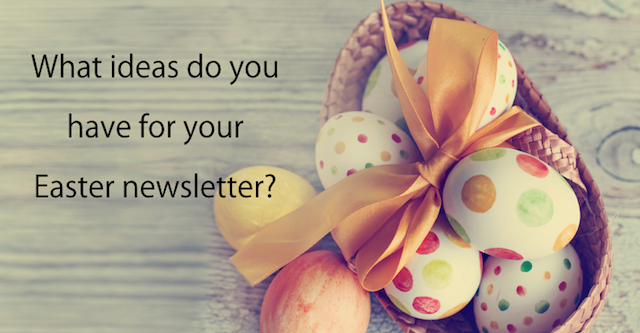 Easter certainly isn't the biggest event in e-commerce since it isn't directly associated with buying gifts. Still, as with other holidays, it is a great opportunity for dinner parties, house decorating and…springtime fashions and accessories. We've put together some great ideas for your Easter newsletter. Learn from the best!
Play with eggs
Seasonal newsletters always have certain visual cues and standard images that subscribers expect Halloween has pumpkins, Valentine's Day has hearts and Easter has eggs. That's just the way it is and there's nothing wrong with it. There are many ways to use this easter symbol in your newsletter.
No matter what you sell you can incorporate them into your newsletter. Look at how Daniel Footwear created a virtual Easter egg hunt to send customers searching around their website looking for discounts. What a great way to attract interest and engagement as well as to encourage customers to look around the website and - hopefully - find other things that they like that they weren't looking for at first.
Always redecorate
Your newsletter is like your home or your fashion style at this time of year - it needs a new look. Easter is a great occasion for promoting things like new cutlery, tableware and even furniture. Use your newsletter to promote all 'spring accessories', be they for home, garden or wardrobe. Use a color palette full of pastels and a clean, simple design.
It's always a good time to buy new pair of shoes…
Easter is a time to meet family, friends and work colleagues so a new spring outfit is a must. Prepare a guide through your spring collection and don't hesitate to put together complementary combinations and item that go great together. This newsletter presents attractive options for a variety of social occasions that are often part of the Spring months.
Sell your products by selling your ideas
If you are able to get your readers interested in your newsletter, you can also get them interested in buying your products. Focus on how to draw their attention, be original and don't feel that you have to put all the emphasis on your products. Let the readers' curiosity take over and let their imagination pull them into your world. A good idea and attractive content can do the selling for you.
Use spring design
Green grass, blue skies and colorful eggs and flowers are welcome reminder that winter is gone and better days are here. Use a Spring-inspired design and delight your subscribers with simple images of things that represent the warmth and renewal of this time of the year.
And what ideas do you have for your Easter newsletter?