Summer's coming to an end and soon the leaves will fall to the ground. We go back to school, to work and... to the mall. Shopping can be the best treatment for autumn depression.
Let's talk about how you can use this time to change your newsletter and the tips and tricks to use to take advantage of the back to school needs of thousands of consumers.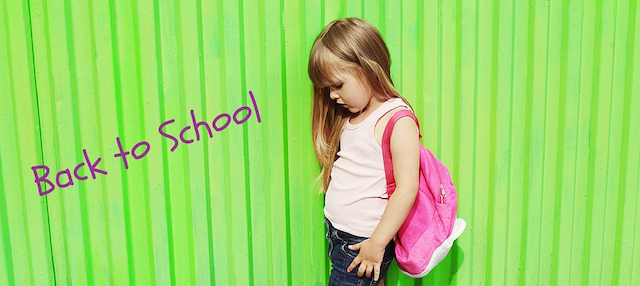 Buy school supplies online
Remember that in the case of very young children, it is their parents who decide what they will wear to school. This usually means that color and style are less important than price and practicality. Despite this, clothing and accessories purchased by parents of schoolchildren have to appeal to both groups.
The checklist format works well in situations like this by showing a complete listing of products needed for the classroom. Go through your own list to come up with combinations and special offers on complementary items - buy one and get a discount on the other or get it for free, etc.
Gap has prepared a great checklist for the upcoming school year. Not only is there a special discount and a full list of different kinds of school clothes but it makes great use of the text to support the visuals. Products are described as sneakers perfect for playground and jacket that won't let your child feel cold in the morning.
Teens love trends
Older kids going back to middle school and high school have an active role in choosing the clothes they wear and unique styles and current trends play a key role. If this group is your target audience then you should include samples of all the latest styles and fashions with creative combinations and accessories.
Remember that trends don't materialize out of thin air and are created by the world of fashion, stylists and trendsetters. When creating your newsletter, draw inspiration from catwalks, fashion magazines, blogs and pop culture so the items in your newsletter reflect prevailing trends and what's hot now.
Here's a newsletter from Topshop tapping into styles made popular in films set in schools.
The same newsletter takes you to a well-designed landing page where sales takes a backseat to a clever personality test.
A product range in the form of a student handbook
This is also the time of year for university students to pick up their books again and this often includes related tasks like finding and furnishing a place to live.
This is an opportunity for many different kinds of businesses. Take a look at what Isme came up with for this market. They've broken the living space down into areas with suggestions for each along with tips for organizing life with a roommate.
Something for those who work
What about everyone who's going back to work instead of a classroom after the summer holidays? They need to pick up a few things too. A change of season is coming soon and the time to start refreshing your wardrobe is now. The end of summer is when autumn and winter trends start to get put in motion.
A good idea is a newsletter for those who have to dress according to a dress code at work. It's something you don't often see but who says that dressing for the office has to be boring? Look at how H&M ties their products to the office environment.
Use content marketing
Books and manuals used to be enough but now computers are becoming essential for getting homework done. How can you help parents choose the right one for them in a crowded marketplace? By writing a guide about them, of course!
Look at how Currys provides a great example of content marketing with an article on their blog about how to choose the best computer for students and families.
Back to school means back to work on a new newsletter template - let us know what works for you!