Email marketing is one of the most effective of all marketing tools. According to DMA, the average return on investment put into email marketing campaigns is 3800%, meaning that every pound put in brings back 38 pounds.
We're going to take a look at how to increase your own results and achieve significantly higher returns on your investment in email marketing. So start taking mental notes and let's get started!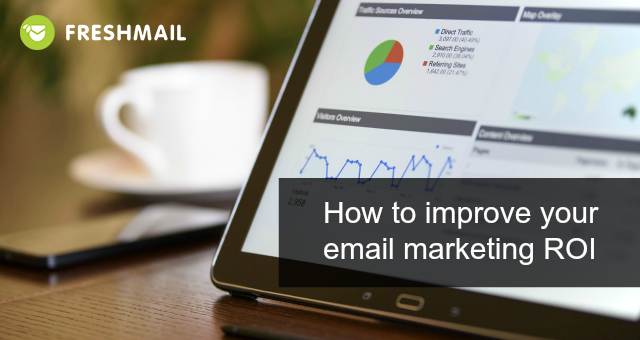 Let's start with a short definition. Return on Investment (ROI) is a measure of profitability used to evaluate the effectiveness of any business action and is expressed as a percentage. In short, it's how much comes back compared to what was put in.

To keep your email marketing ROI going in the right direction, you need to follow a few simple rules.
It starts with your mailing list
A mailing list consisting of subscribers who are interested in your message is the foundation of success in email marketing. Engaging these subscribers with quality content results in conversions and a return on investment.
The most important aspect of your email list is how it is assembled - legally and with all relevant consent. Never buy a mailing list and be sure that everyone on your list wants to be there.
When planning a campaign, be sure that:
Your subscribers have given the relevant legal consent to receive electronic marketing messages from you.
You use the double opt-in method of adding new subscribers, which helps you collect quality addresses and avoid spamtraps, or addresses like i.e. help@..., that can harm your reputation as a sender.
Your mailing list is appropriately segmented so that subscribers receive information that is relevant to them and their interests.
Segmenting your mailing list
It's important that you maintain the trust that subscribers placed in you when they decided to join your mailing list. Segmenting your email list helps to make sure that everyone receives content that is tailored to their own interests, preferences and needs.
When you deliver quality, relevant content you increase the chances that subscribers will be interested enough to move along the conversion path.
Segment your mailing list according to:
Information subscribers give at the time of sign up, like name, age and gender.

Subscriber behaviour, like which messages they opened or didn't open, which links they clicked on, etc. FreshMail lets you tag links with certain words and even whole campaigns, which makes segmentation even easier.

Learn more about tagging

.

On the level of your subscribers loyalty. How frequently subscribers open your messages or click on links.

Customer purchase histories. The use of

tracking codes or Google Analytics

can help gather this information or you can

integrate your FreshMail account with your CRM

system.
Do you know Pareto Principle?
You've probably heard of it - 20% of your customers generate 80% of your business. In the context of email marketing, we can say that 20% of your most engaged subscribers generate 80% of the profits of your campaigns. This idea is key to increasing your ROI.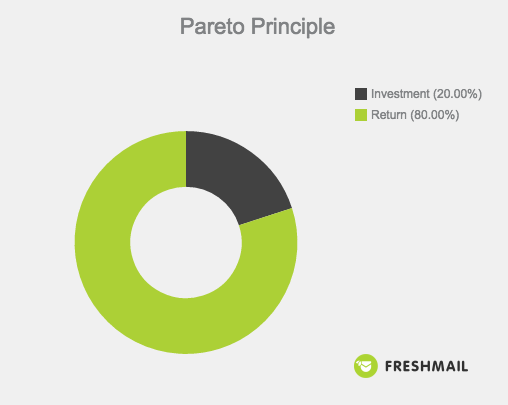 To follow this rule through segmentation based on engagement, choose your most engaged subscribers. Use tracking codes, data from Google Analytics and information from your CRM to see who belongs in this group.
Then send them dedicated newsletters with extra content and value - maybe some kind of gift for loyal customers, a points program or free delivery to selected customers.
Get to know your subscribers through an RFM analysis and use it to increase engagement. Here you can learn more about an RFM analysis.
It's important that your customers know that you appreciate their loyalty! Customer who feels valued is a happy customer who buy more.
So what about subscribers who haven't opened one of your messages in ages and are just generally less engaged with your newsletter?
Create a segment on the basis of subscribers who haven't opened a message in, let's say, five months. Then create a special message just for them, an activation campaign - "We've haven't seen you in a while and we have something for you!", etc. You can offer a discount on a purchase, free content or something suited to the business that you run.
Sending campaigns to subscribers who never open your messages gets you nothing. That's why you need to try to "wake up" this kind of subscriber with an activation campaign. Find out how to bring them back into the active group of subscribers and the reasons for their disengagement here.
Personalisation
Everyone likes to feel like they are special and it's great to receive an offer that seems prepared just for us. Use this in your email marketing campaigns by using subscriber data to personalise the messages you send.
The most basic way to personalise a message is by referring to your subscribers by name. More advanced personalization allows you to adapt your content to each individual subscriber by analysing their reaction to your previous campaigns as well as their movements on your website.
Let's say that you run an internet store with a wide range of clothes and shoes on offer. If you send the same message to your entire mailing list, many of them will get information they're not really interested in and they become less engaged in your newsletter generally. Using segmentation, you can send personalised newsletters that, for example, send offers for men's products to men and women's products to women.
You can still personalise content even if gender has no role in purchasing decisions for your products. This means that personalisation is based on the offer based on what subscribers have responded to before and their purchase histories.
Remember that some personalisation is always better than no personalisation. Use the information you have to personalise your campaigns in any way you can. This can be who opened your last campaign or who didn't, who clicked on a link or who didn't, etc. Use tags, Google Analytics and campaign reports to look for anything that might help you to distinguish one group of subscribers from another.
Email Marketing Automation
To reduce your costs and the amount of work that goes into personalising your campaigns, use Email Marketing Automation. This allows you to quickly respond to the needs of your customer. Add dynamic content and autoresponders for an even more powerful automated network while building relationships with customers, educating them and further engaging them. According to DMA, such automation generates 58% of all revenue from email marketing.
Using Email Marketing lets You:
Build relationships with subscribers through educating them with a series of automatic messages sent around a particular topic
Reach out to inactive subscribers through reactivation campaigns
Send dynamic content that suggests products based on information about previous purchases
Dynamic content
You don't have to create separate messages for everyone to send subscribers content that is adapted to their needs. Use dynamic content that changes the text it uses according to the behaviour of subscribers.
The use of dynamic content increases the chances that subscribers receive something that interests them. 
We've already described the rules for creating dynamic content in our guide. You can learn all about how tags work, how to use additional fields and see examples of dynamic content at work in newsletters.
Autoresponders
It doesn't matter what you're selling, autoresponders are a key component of internet commerce. They include everything from an automatic mail that welcomes new subscribers to a newsletter to transactional mails to invitations to sign up for thigs like webinars.
"The Welcome Email" report from Experian tells us that almost 58% of welcome messages get opened. It's clear that you should take advantage of this to increase the engagement of your subscribers. Use the welcome message to offer some kind of promotion or ask for more information in exchange for premium content or anything to draw subscribers into a stronger relationship with you.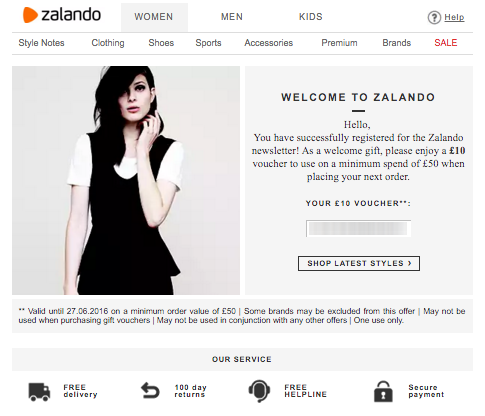 Transactional emails
When we complete a purchase online, register for an event or sign up to a newsletter we expect to receive a confirmation email. These are transactional emails and, like welcome messages, they are opened more often than "regular" messages. That makes them another great opportunity to communicate extra information to your subscribers.
What other kinds of content can you add on to transactional mails?
your brand logo

information about free delivery

information about discounts and loyalty programs

links to landing pages with product information

invitations to join newsletters

information about points from loyalty programs
Take advantage of every opportunity to build brand loyalty and hold on to customers!
Going mobile
We all know that checking, reading and writing emails on mobile devices has exploded. Subscribers open more and more of their messages on smartphones and tablets and that number is only going to keep rising.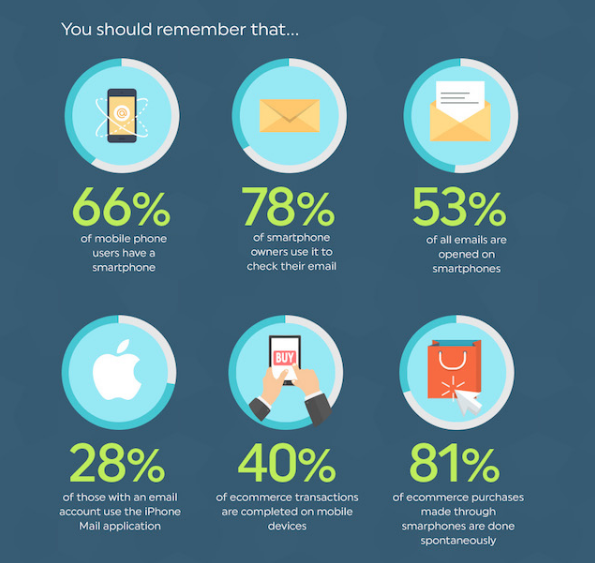 There are lots of reason why the trend towards mobile is only getting stronger and it's clear that you need to create and design your newsletter with mobile devices in mind.
To create well-designed responsive emails, follow a few rules:
Less is more - keep your text to a minimum. Subscribers scan your content looking for headers to help them understand what your message is

Use clear CTA buttons of at least 44px in width

Use graphics that don't contain small details

Use simple, readable and "safe" fonts. Make your fonts size easy to read but not too big

Use a one-column template if possible

Use a preheader so subscribers can quickly understand what your message is about when they see it in their inboxes
FreshMail gives you the opportunity to create responsive mails with FreshMail Designer. Here's everything you need to know about how to use it to create great newsletters.
Stand out from the crowd!
Before opening
If you want your subscribers to complete a specific action, they first have to open your mail. That's why it's important to make your message stand out in a crowded inbox. Things like special symbols or personalised subjects lines and preheaders can help out.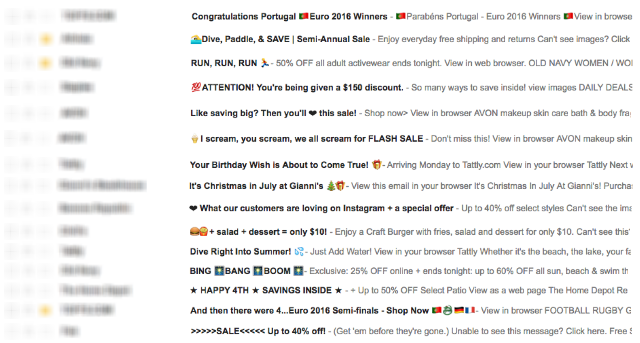 Use preheaders to quickly communicate the benefits of opening your message. You also avoid having unwelcome default preheaders inserted when you don't use your own.


A good preheader flows from the message subject and completes it. It can address recipients by name and inform them about what they will find in the message.

Also, to get even more out of your campaign you can optimise your sending time. An analysis of your campaign reports will show you when your subscribers best respond to your mails - use this info to better time your next campaign.
After opening
Email providers often do not automatically download graphics when messages are opened. Instead, they display frames with filler text. These "Alt" texts are important because they substitute for the graphic that should appear but doesn't. Make sure they inform subscribers about what they're missing.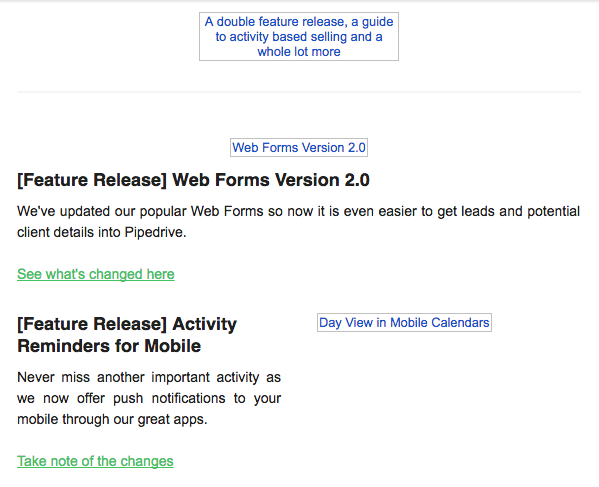 Surprise your subscribers from time to time with unusual content and interesting, engaging text. It could be a unique graphic or a gif:
Remember that you only have a few seconds to take advantage of the attention your subscribers give you.
Test, test and test again...
If you don't test your campaigns before you send them, it will be difficult to detect errors that will ruin the work you've put into them. Test not only technical aspects but also the layout and appearance of your messages. Here's a quick checklist of some of the most important things:
Make sure hyperlinks are properly linked

Check graphics to see if they display the way they should

Take a second or third look at your text and eliminate errors in grammar or style

Verify that your dynamic content is working properly

Delete elements that could cause your message to be flagged as spam

Run tests to see how your messages display on different devices of various sizes

Consider whether or not your subject line is interesting and attractive enough

Consult your campaign reports to see the days and times when your subscribers are most engaged
Testing and checking campaign reports enables you to learn more about the preferences of your subscribers and that data can be used in your next campaign for better results. This is exactly what drives your ROI to new heights.
Report analysis
Preparation is key for any email marketing campaign. Doing it right means knowing how subscribers have reacted to your past messages, the kind of devices they use to open your messages and the which parts of your past offers got the best reception.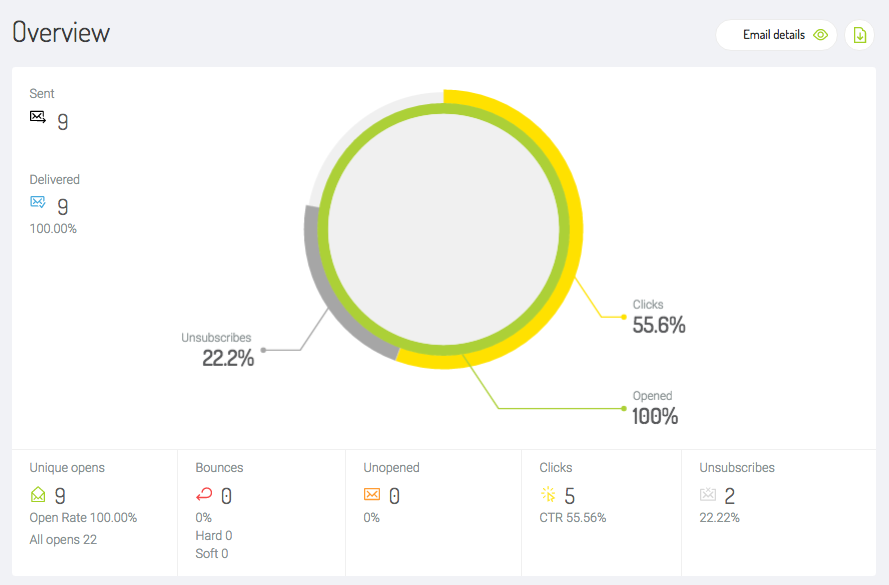 Reports give you access to information like:
Your Open Rate

The CTR from past campaigns

The number of hard and soft bounces

The number of unsubscribes from your newsletter
You can see exactly which links got the most interest, which users clicked on the link and which did not. Which addresses bounces and which addresses resigned from your newsletter. You can even see the peak hour when most of your messages were opened.
But drawing the right conclusions from these metrics doesn't mean just looking at your OR or CTR in isolation. You have to put them together in the right way:
CTOR (Click To Open Rate) is another measure of engagement that tells you how many people opened your message and clicked on a link inside. The higher the CTOR, the better since it means that subscribers liked what they say in your message.
UTOR (Unsubscribe To Open Rate) is another metric but this time you want it to be as low as possible. A high rate indicates that users opened your mail but then resigned from your mailing list.
Conversion - a simple comparison of the number of subscribers that opened your messages, clicked on a link and completed and defined action like making a purchase, signing up for a webinar or filling out a form. This is essentially the bottom line for any campaign since it measures the ultimate effectiveness of your email marketing.
Summary
Let's go over a few of the most important points one more time. To get the best ROI possible from your email marketing, remember to:
Use a quality email list and keep it well maintained

Segment your mailing list and personalise messages

Focus on the customers that provide most of your income and try to activate those who are less engaged

Use Email Marketing Automation (dynamic content, autoresponders, transactional mails)

Make sure your messages display properly on various devices

Use subject lines and sender names that get attention

Test campaigns before you send them

Analyse reports and learn more about how your subscribers react to your messages