You might look forward to it or you might dread it but either way, Valentine's Day is upon us once again. Surveys show that Valentines is the second most important peak in Q1 after Mothers' Day and so it's no surprise that email marketers have February 14th circled on their calendars but not for romantic reasons.
Competition for space and attention in the inboxes of subscribers is especially intense around this time. Red hearts, teddy bears and cupids are all to be expected but may not be enough to get the conversion rates you want.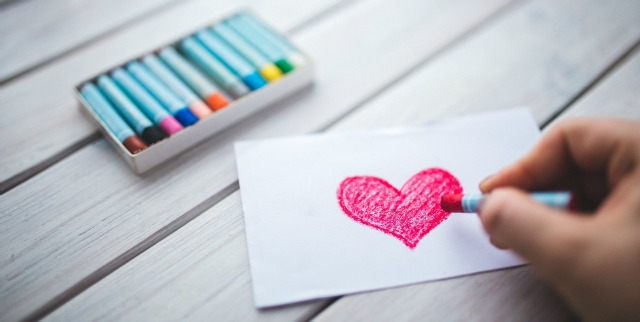 Take a look at how you can use valentines newsletters to get customers focused on you and your offer and stand out from the crowd.
Your customers are looking for presents earlier than you think! Especially when buying online, they consider the additional time needed to send and receive their packages and whether or not things are in stock. If you want to be sure they choose your offer instead of someone else's, make sure to get an early start on your planning.
Put together a complete campaign that includes:
publishing appropriate content,
targeted pop-ups,
and, of course, a great email marketing campaign.
It's very important to include a few extra days to allow for shipments to make it to customers on time. Delivery services can be overloaded during the days before Valentine's, just as they are around Christmas. Save yourself and, more importantly, your customers some anxious days or hours of waiting to see if things are delivered on time by starting early.
If you already have a date set for getting started, check out these ideas for getting the attention of customers in a crowded inboxes.
1.The synergy of email and social media
To put different channels of online communication to work at the same time towards the same goal, you need to learn more about the behavior of your customers. According to the CBRE report "The Global Consumer Journey 2014", almost half of consumers look for information about products using social media. On top of that, in 2014 more than 30% of all global internet traffic was generated by social media. Connect by using a small piece of tracking code in your email marketing campaigns and, for example, remarketing on Facebook.
This is how you can be sure that anyone who opens your newsletter will also see your promotion on their wall. This kind of follow-up is what helps to cement the impression of your offer in the minds of customers.
Email campaign:
Landing page:
Facebook post:
2. Put the power of customer testimonials to work for you
Using social proof can often be just what you need to convince customers who are still sitting on the fence. When buying something for the opposite gender on Valentine's Day, it's easy to make the wrong guess about what someone will like.
Customer reviews and testimonials help to answer questions and make new customers more confident about their purchases. Helping to convince customers that they will be satisfied with what they buy also makes them more likely to buy from you instead of your competition. Bottica made good use of this strategy in their ad campaign by including enthusiasitic reviews from customers.
3. Tell the same story differently
Valentine's Day is presented basically the same way year after year. Same color schemes, same hearts and cupids and same message - "buy this!"
It's hard to really impress customers if you follow the same path. What you need is a slightly different approach and a fresh take on a familiar theme.
Check out how some familiar brands took on this challenge and think about how these ideas could work for you.
Don't forget to take a look at our extensive library of responsive newsletter templates - just log in to your account - to see which ones could work for you on Valentine's Day.