The beginning of November marks the beginning of the most important time of the year for retailers. Things are taken up to a fever pitch on Black Friday, which started out as an extension of an American holiday but is now everywhere even if many people still aren't sure exactly why. Three days later, Cyber Monday keeps the ball rolling but with an emphasis on online shopping.
The momentum carries on into December in the runup to Christmas and then post-holiday sales start immediately afterwards with more deep discounts and plenty of reasons to make bargain hunters happy. And don't forget that you still have another week to shop for the perfect outfit for a New Year's Eve party!
This is when both physical stores and online shops needs to get ready to handle a spike in traffic and position themselves to take advantage of it.
Things will get crazy soon enough and so now is the time to get ready. Use email marketing during this biggest of all shopping seasons and take a bit of extra time to be sure you're doing it right. We're going to take a look at what to pay special attention to get the most out of six weeks of holiday shopping madness!
Email marketing and the holiday season in eCommerce
Email marketing is one of the most important tools for creating traffic and conversions on your website. Data from Custora tells us that close to 20% of eCommerce transactions result from email contact.

There's no doubt about it - email marketing has to be part of your marketing strategy in the holiday season, especially if you want to see traffic to your site go through the roof!
Use the fact the customers come to you and be ready to turn this into a campaign that gets great results. Here's how.
1. Create a plan of action for your promotions
Start out by deciding what kind of promotion you want to offer your customers and how long it will last. These are the two starting points that inform everything else about your marketing campaign.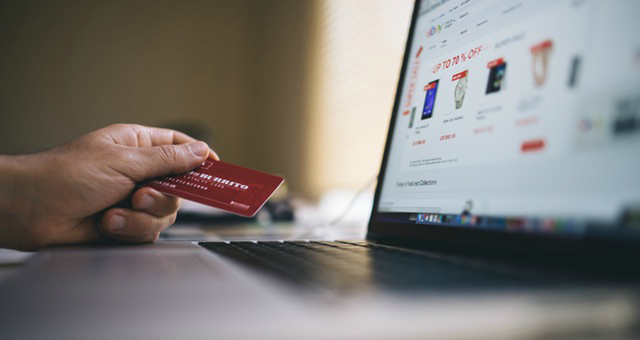 Limited promotions like Black Friday can drive huge amounts of traffic to your site in a short time. To increase the length and frequency of visits, send out a message about your upcoming promotion a few days before it starts. This can also help to spread traffic out and avoid server issues.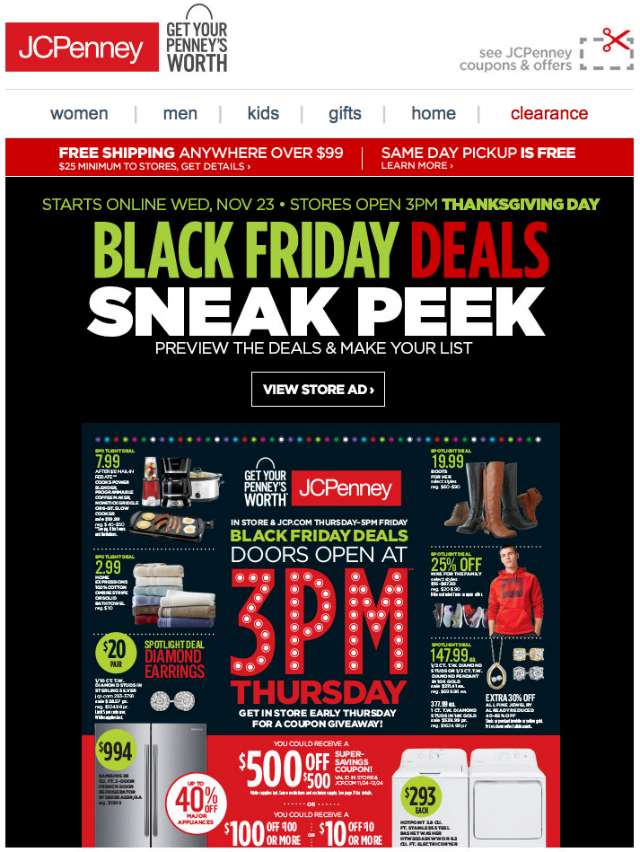 Doing this gives recipients a chance to look through your offer and find things that appeal to them. This means that later, after the promotion starts on Black Friday or whenever, they already know what they're looking for an where to find it.
You can also start your promotion earlier than other stores, maybe a few days before Black Friday or a week before Christmas. This makes it possible for more customers to take advantage of your sale and beat the competition to the punch. This can also help customers who are buying gifts for others from you ensure that they are delivered on time.
2. Plan your marketing campaign
You marketing plans always need to be carefully planned but especially at this time of the year. Be sure that you have all the pieces in place, including all the right communication channels.
A good title, the right content and engaging visuals are the basics of your campaign. Using them, you can push your promotion in different channels including social media, Facebook Ads, AdWords and email marketing. Be sure that your message and its look remain consistent no matter what channel you use.
Next, determine when different elements of your campaign go live in different channels. In the case of email marketing campaigns, you have to remember send them earlier. Not everyone checks their email daily and sometimes your message can be directed to a tab, like "Promotions" in Gmail, that is not checked regularly. Give your recipients time to find your message.
3. Be sure that the elements of your email template are correct
This is a small but important detail. Permanent elements of your template like your logo or product categories make it easy to navigate your page and get to where visitors want to go. Pages need to be in the right place and links need to work properly.  
Go through your site a check that everything works the way it should. Better you find small mistakes and fix them than hundreds or thousands of visitors to your site find them first.
4. Is your newsletter sign-up form working properly?
This is an important point, especially if you want to maintain ongoing communication with customers. Problems in the sign-up process make you look bad and endanger the crucial step of adding new subscribers to your mailing list. Don't let simple and easily corrected problems ruin all the work you do to promote your newsletter and gather email addresses.
Be sure to check your newsletter sign-up form from time to time and then...
5. Encourage customers to sign up for your newsletter
A time of increased traffic on your website is obviously a great time to promote your newsletter. Like everything else, though, some methods work better than others.

The best way to get new subscribers is to offer something in exchange for their address. It could be a gift certificate or discount, something real and measurable that gives new subscribers a benefit with a pound amount attached to it. You can also list other advantages of joining like being the first to learn of upcoming promotions.
6. Invite everyone to the club
This is always true but it's just more true during the holidays. Loyalty and frequent customer clubs are a great way to keep customers thinking about you. Things like points programs with various rewards and bonuses give customers another reason to make purchases with you and not a competitor. Getting customers to join a rewards club is a step towards making them a more frequent customer as well.  
It's a good idea to promote membership in these clubs in your promotional newsletters. Use them to list the benefits of joining and offer a special promotion for joining now, like double points on a first purchase.
7. It's not only about selling
Use your newsletters to inspire and engage customers. Show your products in different or unusual contexts. Show what a great holiday present your product can be. Sometimes customers just need a little extra convincing and this kind of newsletter can be just what it takes.
8. Use autoresponders
This is the best way to react to the behaviour of your subscribers. Autoresponders let you send recipients additional information that is triggered by certain events, like clicking on a particular product or joining your newsletter. Use them to lead customers along the conversion path or to say thanks.
9. Keep an eye on abandoned carts
The holiday season see huge spikes in sales. That means that small mistakes can get magnified when it comes to things like transactions that aren't completed due to small technical or design mistakes.
There are lots of reasons why customers abandon their online carts. It could be because the page loads too slowly, hidden additional costs, a confusing checkout process or uncertainty about payment methods.
That's why you should make it a priority to ensure that your page functions properly during times of increased traffic. Check to see if perhaps the file sizes for your graphics aren't too large, which can cause the page to load more slowly. Test your purchase path along with all clickable elements to the payment process. Also, be sure that your page displays properly on mobile devices.  
But what if you've done all of this and you still have abandoned carts? That's where email marketing comes in.
Through integration of your eCommerce platform with your email marketing (e.g. by API), you can send emails to customers to remind them of items they have in their carts and invite them to complete the transaction. It's important that your eCommerce platform send the data more frequent so the marketing automation system and the email marketing could react to the abandoned cart as soon as possible.
If your customer came to your store through a link in an email, you can use tracking codes to follow their path in real time. If you use integration with Google Analytics, you can track customers even when they arrive on your site from another source besides email. Remember that data from Google Analytics needs about 72 hours to be processed and so real-time tracking is usually not possible.
You can sometimes encourage customers to return to an abandoned cart with a message saying that you will hold the item for, say, three days before it is becomes available for anyone else who wants it.
See also:
10. Keep an eye on things
There's a lot going on at this time of the year but this is make or break time for many retailers. Monitor online mentions of your brand and see what people are talking about. Take a proactive approach and answer questions where you can.
Also, bear in mind that more traffic to your site means more orders, which means more phone calls and emails and returns and well, you get the idea. Prepare your customer service for some long, intense days and make sure they know what to do in situations that will arise.
Arrange your logistics to be able to get packages out on time without delays and before promised deadlines.