How to place a newsletter sign-up form on your website
Thanks to FreshMail you will find it easy to create a sign-up form to collect email addresses on your own website or blog. Just paste the code you get by following the directions below and start expanding your subscriber list!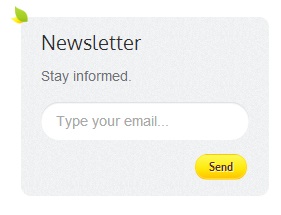 How and where to get the code in FreshMail
In order to create a sign-up form, click 'Contact lists' in the main menu, select a list which will include contacts, and then click its name. On the menu on the left, click 'Sign-up form' and then 'Sign-up form creator'.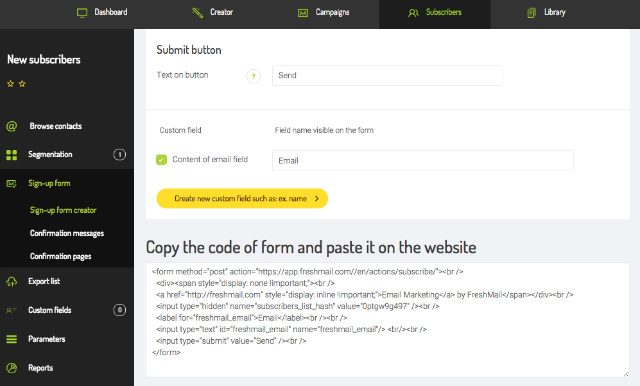 New custom fields can be added to your sign-up form after clicking the 'Create new custom field such as: ex. name' button. After clicking it you will be redirected to 'Custom fields' where you can add or remove custom fields for the chosen contact list. Remember to click the 'Save' button!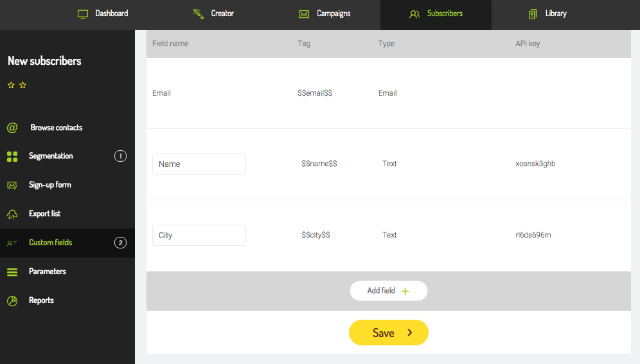 Now select the custom fields you want to use in your sign-up form. You can edit the description of the fields that will be displayed to the person signing up to your list.
Then just copy the displayed code (you can see that it expands when you select more custom fields) and paste it into your website, blog, etc.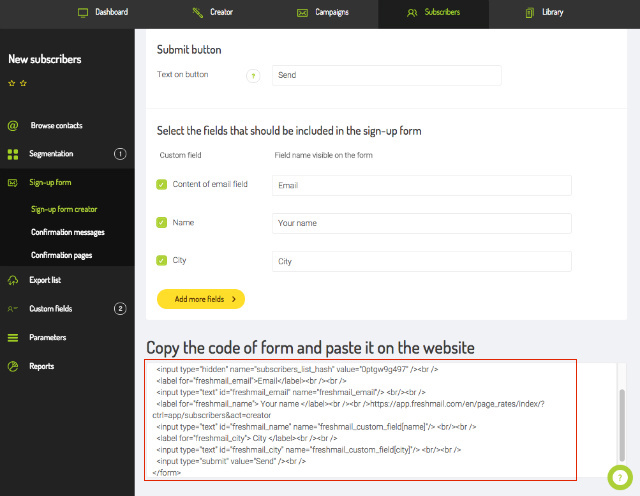 The addresses of all new subscribers using this sign-up form will be directly added to your selected list and the recipients will be asked to give information based on the custom fields you selected.
Plugs facilitating the addition of the form
Check out the plugs which will help you to more easily add a newsletter subscription form into website, blog platforms and CMS.
Pobierz darmową checklistę:
21 rzeczy

, które musisz sprawdzić przed wysyłką kampanii