How the Inbox Test works
Before you send your campaign, Inbox TestInbox TestSprawdza przed wysyłką czy wiadomość stworzona w Kreatorze Kampanii dobrze wyświetla się w różnych klientach pocztowych. will show you how your mailing will be displayed in various email programs. In this way you will see if it is readable and correctly coded. You can perform the test every time you prepare a campaign.
Inbox Test - how does it work?
In its first part you can view webmails from the most popular email providers like Gmail.
You can also see what your message looks like on Gmail.com before downloading the images. Some webmails download images by default; in these cases they are blocked.
How to do it?
In the Campaign Wizard "Tests" tab, click "Inbox Test" to select mailing testing options.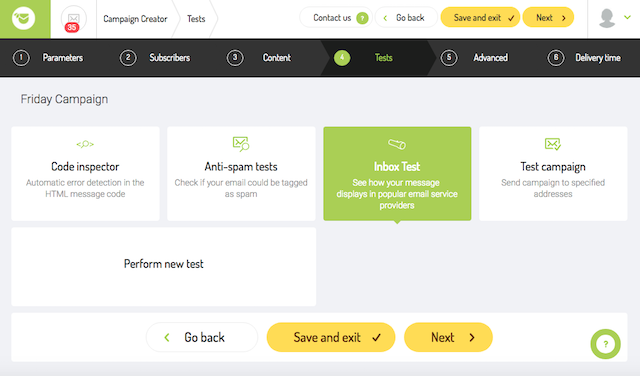 For each group, you can additionally check webmails and programs that interest you or reject the ones you consider unhelpful. Select "Start test" to make the system process data and make the necessary screenshots.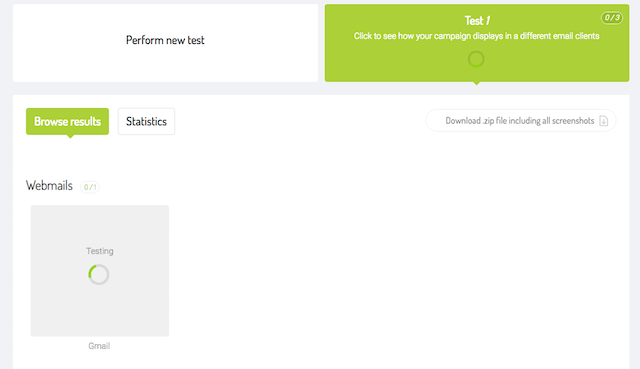 The list of results will appear in the "Browse results" tab.
 Now you can review in detail what your mailing will look like in your email or webmail program. The selected screen can be enlarged in order to analyze its every element.
Inbox Test will allow you to check how your email will look like in your recipients' inbox, how many of them and what percentage of them can see the tested message and how the percentage of desktop programs usage is distributed among your recipients.
Pobierz darmową checklistę:
21 rzeczy

, które musisz sprawdzić przed wysyłką kampanii